Each year, SAE also offers a student paper prize and a pre-dissertation fellowship. We also encourage you to attend our events at AAAs, particularly the roundtable workshops:
2013 GRADUATE STUDENT PAPER COMPETITION
2012 SAE Student Paper Prize. Background: Jaro Stacul, David Kideckel and Sarah Green. Foreground: Julie Kleinman (winner), Johanna Mitterhofer,Susan Rottmann and Catalina Tesar.
SAE 2013 GRADUATE PAPER COMPETITION
The Society for the Anthropology of Europe is calling for abstract submissions for its annual graduate student paper competition. Three to four finalists will be invited to present their work and will receive commentary on it by senior anthropologists Deborah Reed-Danahay and Cris Shore at an SAE-sponsored panel at the 2013 AAA Meetings in Chicago. One
of the finalists will receive the SAE Graduate Student Paper Prize, whichcomes with a $400 award.
Interested graduate students are invited to submit a 500-word (maximum),single-authored abstract to Jaro Stacul (J.Stacul.94@cantab.net) by March 22, 2013. Students will be notified as soon as possible after the deadline regarding the committee's decision.
The selection of the finalists will be based on the submitted abstract,which must deal with some aspect of Europeanist anthropology and/or Europeanist anthropology's contribution to the broader field of anthropology. This rule will be interpreted liberally to include papers of a comparative and/or theoretical nature. Selection criteria include the quality of the research project and how well the abstract addresses the AAA Annual Meetings theme 'Future Publics, Current Engagements'. Details about the theme can be found at:
http://www.aaanet.org/meetings/Annual-Meeting-Theme.cfm
The abstract should include a statement of the problem being investigated as well as the methods and results of the study, the theoretical literature which the paper aims to address, and the significance of research.
The winner will be announced at the SAE Business Meeting. This decision will be based on the AAA-length paper which the finalists must submit by mid-October 2013. The papers should be written with the goal that they will ultimately be elaborated and submitted for publication. All finalist will receive guidance from a senior anthropologist such that they can
pursue publication in relevant journals. The committee will evaluate originality, contribution to the field, and writing style appropriate for a manuscript in preparation for publication in an academic journal.
BOOK PRIZE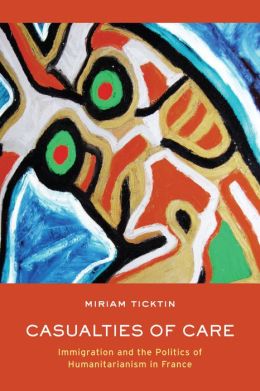 The William A. Douglass Prize in Europeanist Anthropology honors the best book published annually in Europeanist anthropology as determined by a panel comprising SAE senior members, chaired by the Society's President-elect.
Eligible volumes must be available in English, whether published in the US or abroad. They must have been published in the calendar year before the prize adjudication. Multi-author volumes are eligible, although edited collections of essays are not.
The deadline for submission of entries for consideration is May 1. Books submitted for 2013 prize consideration must have been published in 2012 (as indicated on the copyright page); books translated into English must have appeared in English in 2012 though they may have been published in another language earlier. The prize recipient is named shortly before the annual meeting of the American Anthropological Association, with suitable publicity provided for the winning entry at the annual meeting and on the SAE website.
To be considered for the Douglass Prize three hard copies of eligible volumes (no manuscripts, photocopies or electronic files will be accepted) must be submitted to the current SAE President-elect, Pamela Ballinger, Associate Professor of History at the University of Michigan (pballing@umich.edu).
Postal Address:
Pamela Ballinger
Department of History
1029 Tisch Hall
435 S. State Street
University of Michigan
Ann Arbor, MI 48
The 2012 Douglass Book Prize was awarded jointly to Masquerade and Postsocialism: Ritual and Cultural Dispossession in Bulgaria (Indiana University Press, 2011), by Gerald Creed (CUNY Graduate Center), and Casualties of Care: Immigration and the Politics of Humanitarianism in France (University of California Press, 2011), by Miriam Ticktin (New School).  Caroline Brettell (Southern Methodist University) and Andrea Smith (Lafayette College) served on the committee chaired by Jeffrey Cole.
The 2011 Douglass Prize was awarded to Kristen Ghodsee (Bowdoin College), for her book, Muslim Lives in Eastern Europe: Gender, Ethnicity, and the Transformation of Islam in Postsocialist Bulgaria (Princeton University Press, 2010).
Caroline Brettell and Susan Carol Rogers served on the committee chaired by Jeffrey Cole.
The 2010 winner was:The Empire of Trauma: An Inquiry into the Condition of Victimhood
by Didier Fassin.Princeton University Press, 2009.
Honorable Mention for 2010 also goes to:Bodies in the Bog and the Archaeological Imagination,by Karin Sanders. The University of Chicago Press 2009.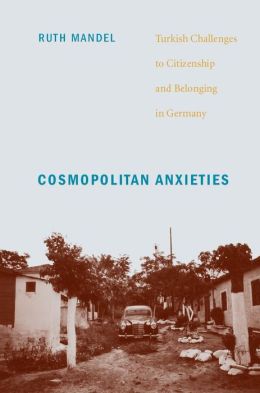 Our 2009 prize was awarded to:
Ruth Mandel (University College London) Cosmopolitan Anxieties: Turkish Challenges to Citizenship and Belonging in Germany.Duke University Press, 2008.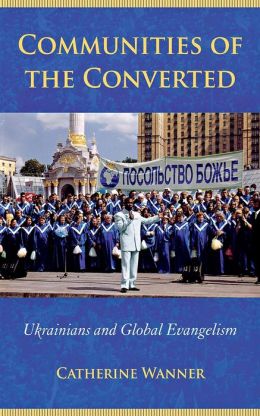 The 2008 William A. Douglass Book Prize in Europeanist Anthropology was awarded to:
Catherine Wanner. Communities of the Converted: Ukrainians and Global Evangelism. 2007. Ithaca: Cornell University Press.
In 2007, two books were co-awardees:
Mathijs Pelkmans (London School of Economics), Defending the Border: Identity, Religion, and Modernity in the Republic of Georgia. 2006. Ithaca: Cornell University Press.
Andrea L. Smith (Lafayette College), Colonial Memory and Postcolonial Europe: Maltese Settlers in Algeria and France. 2006. Bloomington: Indiana University Press.
Previous winners include books authored by Sarah F. Green, Christopher Tilley, Katherine Verdery, Jenny Wright, and Marilyn Silverman.