BOOK PRIZE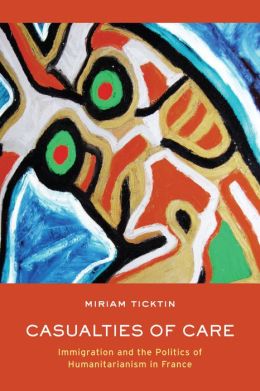 The William A. Douglass Prize in Europeanist Anthropology honors the best book published annually in Europeanist anthropology as determined by a panel comprising SAE senior members, chaired by the Society's President-elect.
Eligible volumes must be available in English, whether published in the US or abroad. They must have been published in the calendar year before the prize adjudication. Multi-author volumes are eligible, although edited collections of essays are not.
The deadline for submission of entries for consideration is May 1. Books submitted for 2014 prize consideration must have been published in 2013 (as indicated on the copyright page); books translated into English must have appeared in English in 2013 though they may have been published in another language earlier. The prize recipient is named shortly before the annual meeting of the American Anthropological Association, with suitable publicity provided for the winning entry at the annual meeting and on the SAE website.
To be considered for the Douglass Prize three hard copies of eligible volumes (no manuscripts, photocopies or electronic files will be accepted) must be submitted to the current SAE President-elect, Pamela Ballinger, Associate Professor of History at the University of Michigan (pballing@umich.edu).
Postal Address:
Pamela Ballinger
Department of History
1029 Tisch Hall
435 S. State Street
University of Michigan
Ann Arbor, MI 48109
Each entry must also include a submission fee of $50. The check should be made out to AAA/SAE and clearly marked as a submission fee. Please send checks to the attention of:
Suzanne Mattingly, Controller
American Anthropological Association
2300 Clarendon Blvd, Suite 1301
Arlington, VA  22201-3386
703.528.1902, ext 1160 – fax: 703.528.3546
Website: aaanet.org
smattingly@aaanet.org
2013 William E. Douglass Prize was awarded to The Make-Believe Space: Affective
Geography in a Postwar Polity (Duke University Press, 2012) by Yael Navaro-Yashin (Cambridge University).   The Moral Neoliberal: Welfare and Citizenship in Italy (University of Chicago Press, 2012) by Andrea Muehlebach (University of Toronto) received honorable mention.  The committee was chaired by Pamela Ballenger and included Keith Brown and Andrea Smith.
The 2012 Douglass Book Prize was awarded jointly to Masquerade and Postsocialism: Ritual and Cultural Dispossession in Bulgaria (Indiana University Press, 2011), by Gerald Creed (CUNY Graduate Center), and Casualties of Care: Immigration and the Politics of Humanitarianism in France (University of California Press, 2011), by Miriam Ticktin (New School).  Caroline Brettell (Southern Methodist University) and Andrea Smith (Lafayette College) served on the committee chaired by Jeffrey Cole.
The 2011 Douglass Prize was awarded to Kristen Ghodsee (Bowdoin College), for her book, Muslim Lives in Eastern Europe: Gender, Ethnicity, and the Transformation of Islam in Postsocialist Bulgaria (Princeton University Press, 2010).
Caroline Brettell and Susan Carol Rogers served on the committee chaired by Jeffrey Cole.
The 2010 winner was:The Empire of Trauma: An Inquiry into the Condition of Victimhood
by Didier Fassin.Princeton University Press, 2009.
Honorable Mention for 2010 also goes to:Bodies in the Bog and the Archaeological Imagination,by Karin Sanders. The University of Chicago Press 2009.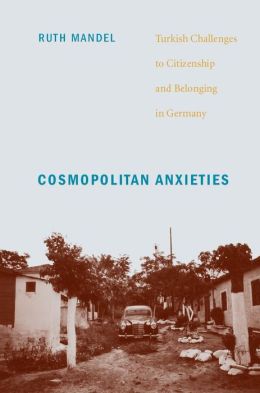 Our 2009 prize was awarded to:
Ruth Mandel (University College London) Cosmopolitan Anxieties: Turkish Challenges to Citizenship and Belonging in Germany.Duke University Press, 2008.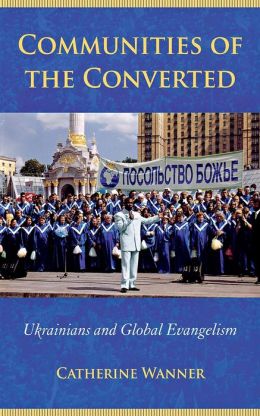 The 2008 William A. Douglass Book Prize in Europeanist Anthropology was awarded to:
Catherine Wanner. Communities of the Converted: Ukrainians and Global Evangelism. 2007. Ithaca: Cornell University Press.
In 2007, two books were co-awardees:
Mathijs Pelkmans (London School of Economics), Defending the Border: Identity, Religion, and Modernity in the Republic of Georgia. 2006. Ithaca: Cornell University Press.
Andrea L. Smith (Lafayette College), Colonial Memory and Postcolonial Europe: Maltese Settlers in Algeria and France. 2006. Bloomington: Indiana University Press.
Previous winners include books authored by Sarah F. Green, Christopher Tilley, Katherine Verdery, Jenny Wright, and Marilyn Silverman.